Food + Drink
Chill Out! 8 Great Gourmet Popsicles
As summer heats up, seek out these popsicle-makers who have fun with natural ingredients, creative collaborations and can't-miss flavors.
July/August 2020
BY Nicholas Dekker, David Nilsen and Kelly Powell | Photo by Burklehagen Photography
July/August 2020
BY Nicholas Dekker, David Nilsen and Kelly Powell | Photo by Burklehagen Photography
J-Pops, Columbus
A 2011 philanthropic effort spurred Steve White to launch his line of frozen treats two years later.

It seems natural that Steve White would land in the popsicle business. He first hit the streets of Columbus in 2013, selling his frozen treats crafted from all-natural blends of fruits and herbs. His pops have been so well received at farmers markets, festivals and events that his team now operates four carts throughout central Ohio.

"As a child, I had a fascination with popsicles," White says. "Growing up, my mom had those Tupperware popsicle molds. I remember making pops out of anything I could find in the kitchen."

White started tinkering with frozen treats as an adult while living in Atlanta, sharing them with coworkers and selling them to raise funds for tsunami-hit Japan in 2011. White spent time teaching English in the country, which he calls a "second home," and drew inspiration for the cart's name from Japanese pop music.

Moving home to Columbus shortly after, White took business courses and began selling pops from a pushcart in April 2013. His flavors quickly became a hit at local farmers markets and at big events throughout the city.

White's average pop has just four ingredients, and he sources locally whenever possible: basil and mint from Jorgensen Farms, peaches from Branstool Orchard, apple cider from Ochs Fruit Farm. He loves experimenting with herbs in particular, mixing watermelon and mint or blackberry and lavender. Mainstays include lemon basil, pineapple mango, passion fruit, blackberry and blueberry lemonade. White says he tries to balance adventurous flavors with familiar ones.

"It's the more intriguing flavors that set us apart," he says. "You can buy a popsicle anywhere, but not like this. Something so simple can make someone happy." myjpops.com

---

Pav's Creamery, Various Locations
With shops in Green, Cuyahoga Falls, Akron and North Canton, there are several places to grab one of Pav's Creamery's retro, grown-up treats. Those who remember the tangy sherbet deliciousness that is the Push-Up will want to try the creamery's Adult Push Pops, made with alcohol-infused sorbets and frozen into the cylindrical shape you remember from childhood. Some of the push pop flavors include passion fruit mojito, Caribbean rum punch and blood orange margarita. The shop also specializes in other boozy refreshers, including White Claw floats. For locations of the various Pav's Creamery shops, visit pavscreamery.com.

---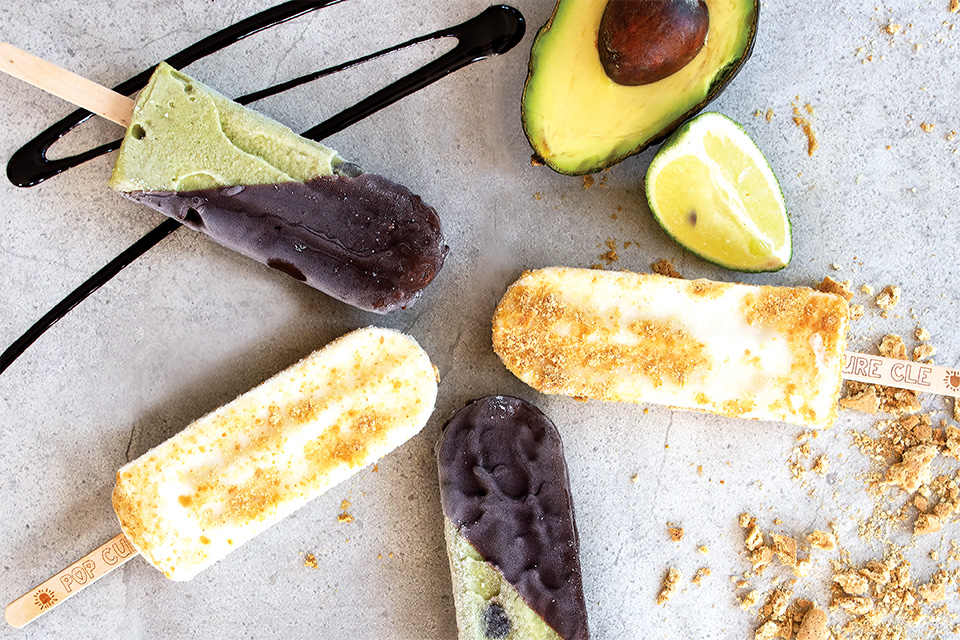 Pop Culture CLE, Cleveland
Nicole Dauria crafts dairy-free treats for all ages as well as cocktail- and liqueur-inspired Poptails for private events.

Nicole Dauria discovered her frozen treat business while having friends over for brunch.

"I live in the suburbs, where The Real Housewives of Solon like to outdo each other when they host parties," she says jokingly. "I was thinking, What about popsicles with alcohol in them?"

She crafted strawberry basil popsicles and dipped them in prosecco. Impressed by the creativity, her guests suggested starting a business around the treat. So, Dauria bided her time in the corporate world before launching Pop Culture CLE in 2018, quickly building a following at farmers markets, art shows and other northeast Ohio events.

"My schtick is 'Everything on a Stick,' " Dauria says. She uses a dairy-free base, so her confections offer kids and adults a healthier alternative. "I'm a mother's dream. My product is all-natural, lactose free, lower in sugar, and from a novelty standpoint, it's fun."

Pop Culture CLE's look echoes famous pop artists such as Keith Haring and Andy Warhol. Its original logo was created by Dauria's daughter, Mia, who was 11 at the time. Dauria then hired Cleveland Institute of Art student Tiana Buchanan to craft Pop Culture CLE's brightly colored branding.

Pop Culture CLE's signature flavors include avocado lime and strawberry lemonade, and at private events, Dauria sells Poptails like the cosmopolitan, strawberry basil vodka or limoncello. During the 2020 off-season, she began experimenting with dipped pops: avocado mint chip, strawberry dipped in chocolate and Key lime pie rolled in graham crackers. popculturecle.com

---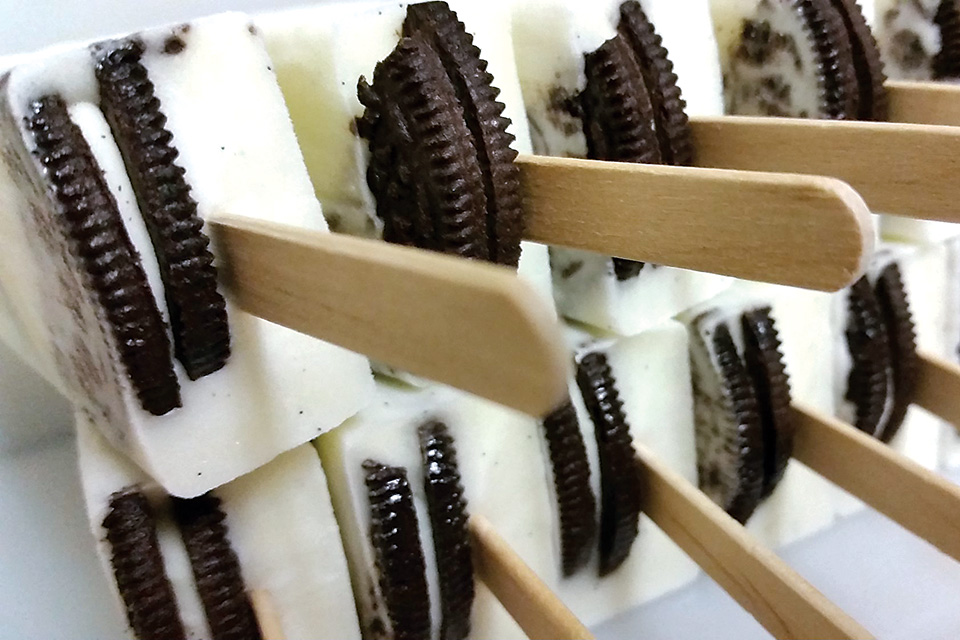 Sweet P's Handcrafted Ice Pops, Dayton
Sweet P's founder Pam Bertke retired in 2018 and sold her Gem City popsicle business to Danielle Edwards. Edwards had been stopping by Sweet P's at Dayton's Second Street Market with her family for some time and the two women had developed a friendship. Sweet P's is a permanent business at the market and offers both dairy- and fruit-based popsicles in simple flavors such as grapefruit — Danielle's daughter's favorite — as well as more indulgent treats like cookies & cream made with Madagascar vanilla beans. 600 E. Second St., Dayton 45402, sweetp-icepops.com
---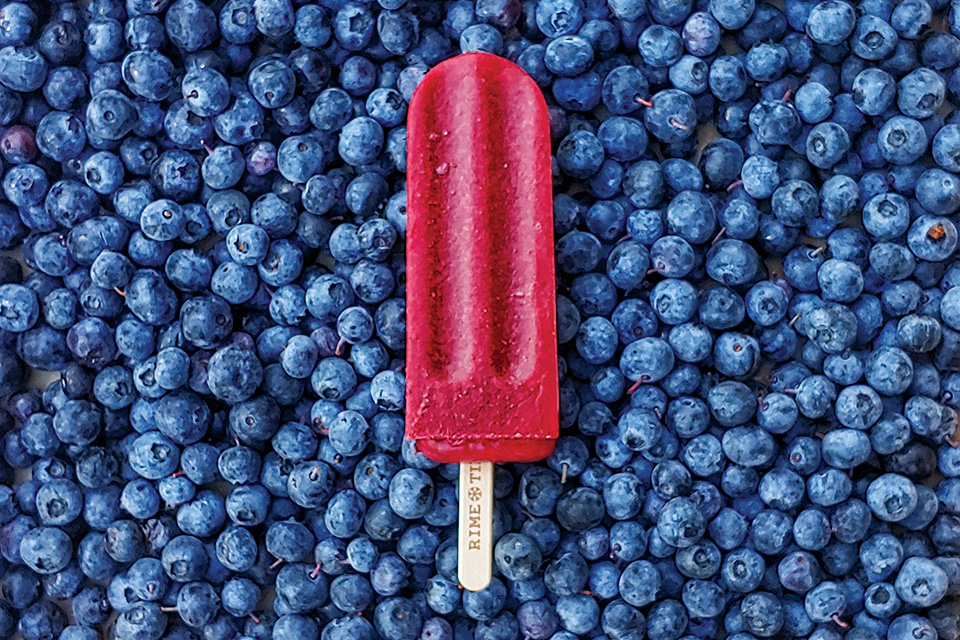 Rime Time, Columbus
Cody Miller's vivid imagination and creative collaborations keep our capital city cool.

Cody Miller was testing recipes for smoothies and juices when he chanced upon a photograph of a popsicle and something just clicked in his brain.

"It had never occurred to me that popsicle flavors could be made the way we make them," says Miller, who founded Rime Time in 2015. "I took inspiration from snacks I had as a kid and started finding ways to put them into popsicles."

Miller uses fresh produce to yield flavors like watermelon habanero and strawberry angostura. But Rime Time also caters to nostalgia with pops like PB&J and blueberry lemonade. Grown-ups will love Rime Time's cold-brew-coffee pop collaboration with Columbus' Mission Coffee Co. and its white nectarine rosé made with reduced wine.
Rime Time also partnered with Columbus bakery C.Krueger's to create a cookie-and-milk pop that involved steeping a chocolate chip cookie in milk overnight and then freezing it. (The pops-maker will soon be working with a different local bakery to craft the treat.) It has also hooked up with Ohiyo Chocolate on a cocoa dream pop that features cocoa powder and vanilla.

"We really wanted to replicate and better the old-style fudgsicle we all remember from childhood," Miller says.

This year marks Rime Time's fifth summer season. After launching with a single bicycle cart, Miller's operation now includes four carts and a truck. Rime Time will also soon be selling its gourmet frozen treats at the Center Street Market in Hilliard, a food hall created by Columbus' Crooked Can Brewing Co. rimetimepops.com

---
Diamonds Ice Cream, Columbus
This frozen-treat spot's made-from-scratch products include paletas, Mexican ice pops with slices of real fruit suspended inside. Diamonds Ice Cream carries more than 50 flavors of the real-fruit treat, including customer favorites like mango chili, cactus pear and strawberry kiwi — all inspired by owner Fabian Torres' family in Mexico, who have been in the ice cream-making business for nearly a decade. The shop's pops and other menu items — ranging from ice cream to refreshers to fruit cups — are all prepared in-house. And, if you have a paleta flavor suggestion, all you have to do is ask. 5461 Bethel Sawmill Center, Columbus 43235, 614/718-2980, facebook.com/diamondsicecream

---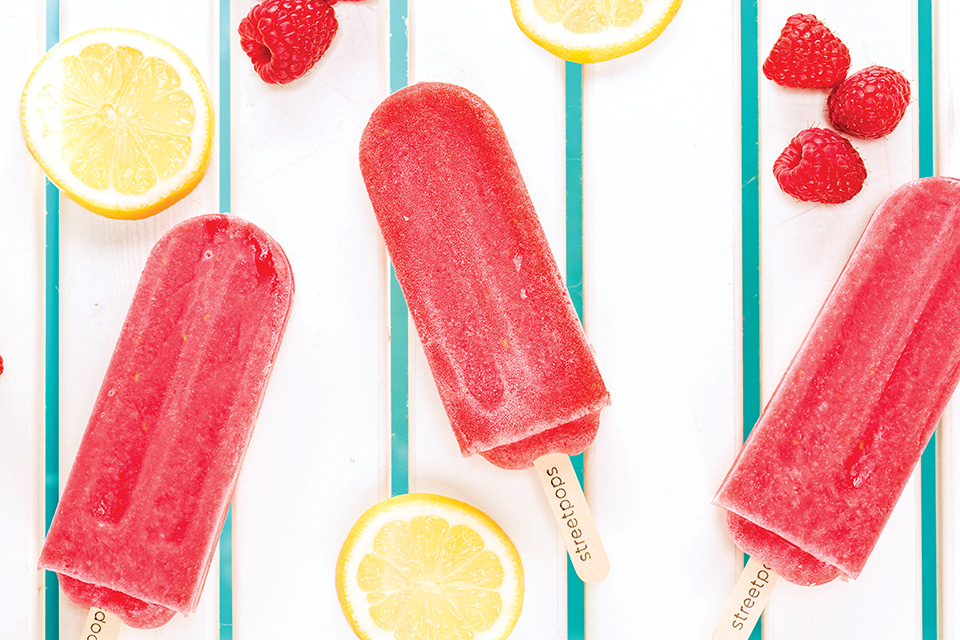 Streetpops, Cincinnati
Sara Bornick's line of popsicles features all-natural fresh fruits and herbs and more than a few surprising flavors.
Sara Bornick had just finished a hike with her brother in North Carolina over a decade ago when she decided to start making popsicles. After attending culinary school, Bornick had planned on opening an ice cream shop in Cincinnati's Over-the-Rhine neighborhood, but found there were already too many.

"My brother brought me to a little popsicle shop after our hike," she recalls. "He said, 'Why not just turn your ice cream recipes into popsicles?' "
Streetpops is now entering its 10th year of providing nostalgic and eye-opening popsicles in the Queen City. For most of us, our childhoods likely involved only a few basic popsicle flavors, and they were probably artificial ones at that. Bornick's Streetpops is using all-natural, fresh fruits and herbs to create frozen masterpieces on a stick.
"Our most run-of-the-mill flavors are things like raspberry lemonade or chocolate with sea salt, and creamsicles like orange, mango or blueberry lemon," Bornick says.
A more adventurous spirit will reward customers with flavors like Thai basil lime, lemon lavender or Streetpops' extremely popular avocado pop. (No, it doesn't taste like guacamole.)
"It's just sugar, lime and avocado," explains Bornick, whose business operates out of a permanent shop in the St. Bernard neighborhood of northeast Cincinnati. "It's nice and creamy and sweet."
Streetpops is also collaborating with local craft breweries, including
a partnership with MadTree Brewing for Streetpops Tart Ale.
"The beer is on draft at MadTree, and they drop a popsicle into the beers when they are served," Bornick says. "[When we were doing] delivery, you could get the beer in four-pack cans with four popsicles." 4720 Vine St., Cincinnati 45217, 513/446-7505, streetpops.com

---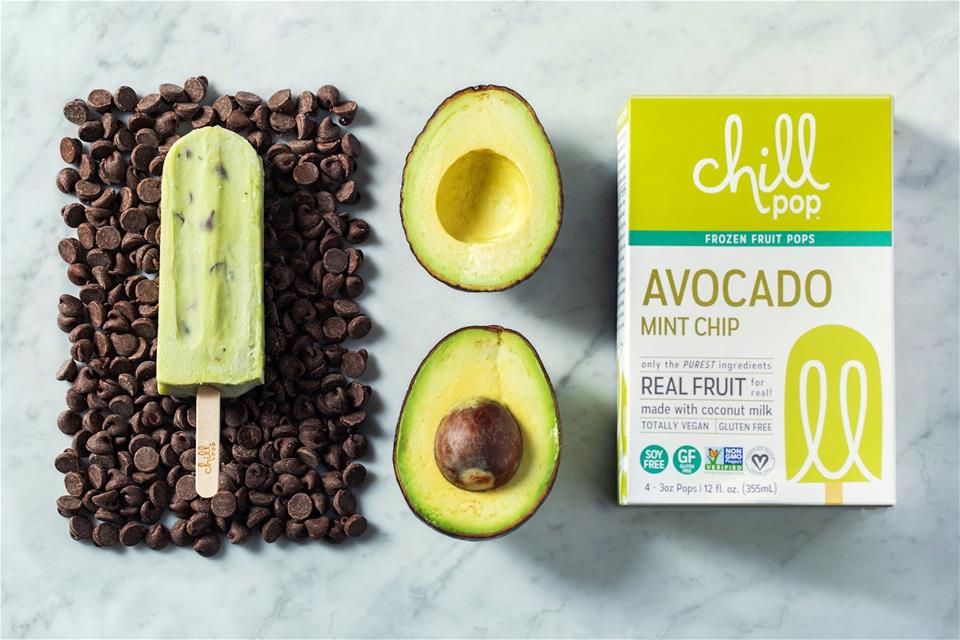 Chill Pop, Cleveland
Chill Pop started out of a single pushcart in 2013, but just a couple years later, founders Liz and Maggie Pryor had their delectable popsicles in Whole Foods stores in seven states. The Pryors kept production in Cleveland, however, because they wanted to stay true to their roots and remain innovative. They even use Ohio-grown, grass-fed dairy in their pops that require milk, while avocado provides the creaminess in their avocado mint chip pop. "Watermelon lime is hands-down our bestseller," says Liz. This and other popular flavors like lemon ricotta or coco mocha fudge can be found in grocery stores throughout much of Ohio. chillpopshop.com