Arts
'The Boomer List' at Springfield Museum of Art
Photographer Timothy Greenfield- Sanders' large-scale portraits of famous baby boomers comes to Ohio.
April 2018
BY Linda Feagler | Portraits by Timothy Greenfield Sanders, courtesy of Newseum
April 2018
BY Linda Feagler | Portraits by Timothy Greenfield Sanders, courtesy of Newseum
Although he's proud to be one, photographer Timothy Greenfield-Sanders admits it took him awhile to warm up to the word that defines his generation.

"I used to think 'boomer' was kind of pejorative," the 66-year-old says. "But really it's not so terrible. The term is a nice shortcut to a group of people who are very complex."

April 21 through June 17, the Springfield Museum of Art is presenting the photographer's homage to iconic members of that age group. A collaboration with AARP and the Newseum in Washington, D.C., "The Boomer List: Photographs by Timothy Greenfield-Sanders" showcases striking large-format portraits of 19 individuals — each one born in one of the years the generation spans. Subjects range from American novelist Tim O'Brien (1946) to comedian John Leguizamo (1964). Some, like Samuel L. Jackson (1948), Billy Joel (1949), Amy Tan (1952) and Maria Shriver (1955), are easily recognizable. Others are not. But, the photographer adds, all are worthy of inclusion.

"Those 19 years represent a very broad range of people and events," he says. "If you were born in those early years, '46 or '47, you may have ended up in Vietnam. If you were born in the late '50s or early '60s, punk rock was an issue for you. The exhibition is a refresher reinforcing that we're all part of this one group, but have had very different experiences."

Based in New York, Greenfield-Sanders earned a B.A. in art history from Columbia University and a master's degree in film from the American Film Institute. In 1998, he produced and directed "Lou Reed: Rock and Roll Heart," a documentary about the legendary musician. It premiered at the Sundance Film Festival, aired on PBS and won a Grammy Award for best long-form music video.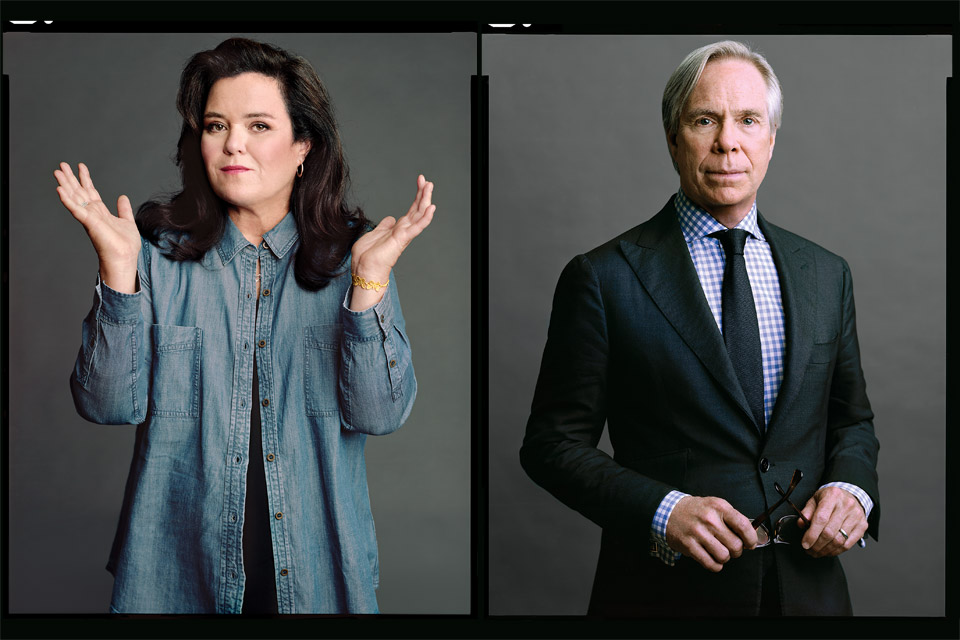 "Although I went to film school, I wound up falling in love with portraiture," he says. "I'd always been an art photographer showing in galleries, so after I won that Grammy for my first film, I thought, I can have films, I can do books, I can have exhibitions that travel. I can have it all. Why not?"

Greenfield-Sanders' photographs of major cultural figures are part of numerous museum collections, including those at the Museum of Modern Art and the National Portrait Gallery. Over the years, he's created more than a dozen documentaries, along with exhibitions and companion books, including "The Black List," a compendium of notable African-Americans; "The Latino List," spotlighting movers and shakers from the worlds of entertainment, politics, business and sports; and "The Out List," chronicling what it means to be a member of the LGBT community in America.

When Myrna Blyth, AARP Media's senior vice president and editorial director, saw his 2012 HBO documentary "About Face: Supermodels Then and Now," which explored the inevitability of aging, she knew a project about boomers would be its ideal successor.

"I felt there needed to be some way to commemorate the fact that the youngest boomers were turning 50 in 2014, and that the generation is still running the world," Blyth, 78, says. "So much of what the boomers brought forth is still here — from the music to the idea of becoming a more inclusive society. Boomers are also pioneering the way aging is viewed today. They're more focused on health and remaining vibrant in society than their parents and grandparents were. How can we not applaud this generation?"

When Blyth contacted Greenfield-Sanders, he was immediately up for the challenge. But, the photographer adds, the task was a daunting one.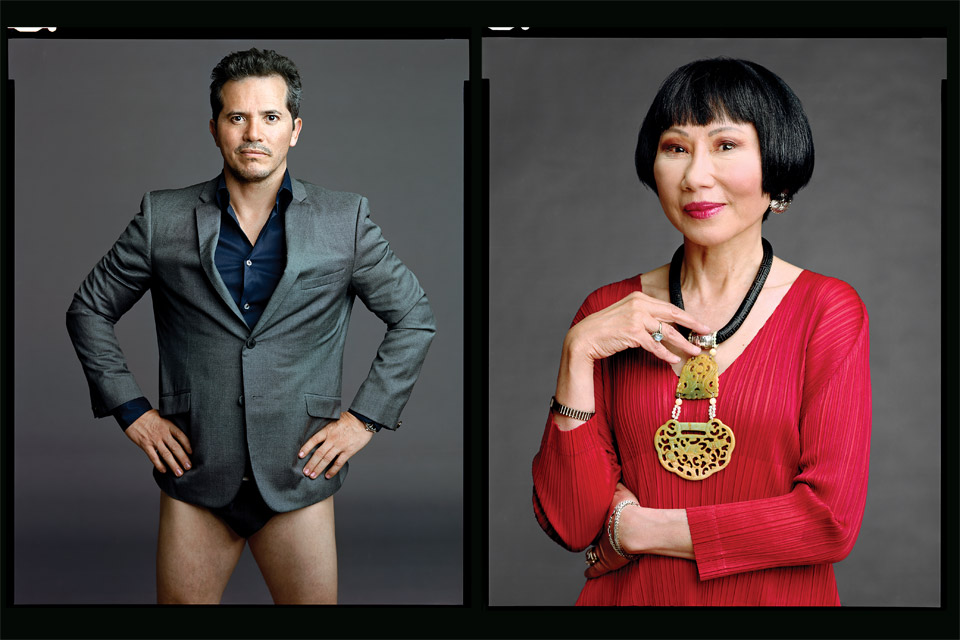 "It was a real juggling act to figure out who should be included," he says. "I wanted an equal balance of men and women, along with a wide range of professions and ethnicities.

Greenfield-Sanders scheduled some photo sessions at his home, a former church rectory. He credits that low-key ambiance with helping put his subjects at ease. The comfort level also led to spirited high jinks by John Leguizamo.
"When I asked him if there was any pose we hadn't tried yet, he said, 'Oh yeah, I've got one,' and pulled down his pants. I can only try to keep people's clothes on, but John was wearing underwear, so it worked," Greenfield-Sanders says with a laugh.

In addition to the portraits, the Springfield Museum of Art exhibition includes a Newseum-produced film featuring the photographer's behind-the-scenes stories, and a scent station that emits nostalgic aromas associated with the boomer generation, ranging from green grass to baby powder to incense.

"You don't have to have been born then to appreciate the exhibit," says millennial Erin Shapiro, 31, curator at the Springfield Museum of Art. "Timothy Greenfield-Sanders has captured the trajectories of boomers' lives, including the way they've made their decisions and the way their lives have unfolded as a result. It's a very human look."

Springfield Museum of Art
107 Cliff Park Rd., Springfield 45504, 937/325-4673, springfieldart.net
Hours: Wed.–Sat. 9 a.m.–5 p.m., Sun. 12:30–4:30 p.m.
Admission: Adults $5, students and seniors $3, children 17 and under free