Arts
The Art of Charley Harper
The artist was known for his highly stylized illustrations of creatures great and small.
August 2016 Issue
BY Linda Feagler | Art Courtesy of Pomegranate Communications
August 2016 Issue
BY Linda Feagler | Art Courtesy of Pomegranate Communications
Charley Harper depicted wildlife with simple geometric shapes and clear lines that accentuate their beauty. In one, four raccoons peer out from the two semicircles of a half-eaten watermelon. In another, a puffin flaps its wings over lines that invoke a rolling sea.

"My dad called his art 'minimal realism,' " says Brett Harper, 63, who serves as the trustee of his father's work. "His style was to strip away most of the elements in the subject he was painting and just leave the bare essentials that would allow you to recognize what it is."

Harper's depictions of creatures filled the pages of Ford Times magazine, The Golden Book of Biology and Betty Crocker's Dinner for Two cookbook; and they were featured on posters for the National Park Service, Cincinnati Zoo and Michigan Audubon Society.

Today, prints of Harper's work are sought-after collectibles available online through Charley Harper Art Studio and in select galleries, including Fabulous Frames & Art Gallery in downtown Cincinnati. Next month, his talents will be showcased in a new version of Beguiled by the Wild: The Art of Charley Harper.

First released in 1994, the updated book published by Oregon-based Pomegranate Communications contains 100 serigraphs the illustrator created between 1968 and his death in 2007 at age 84. Each image is accompanied by the pun-filled caption he penned for it.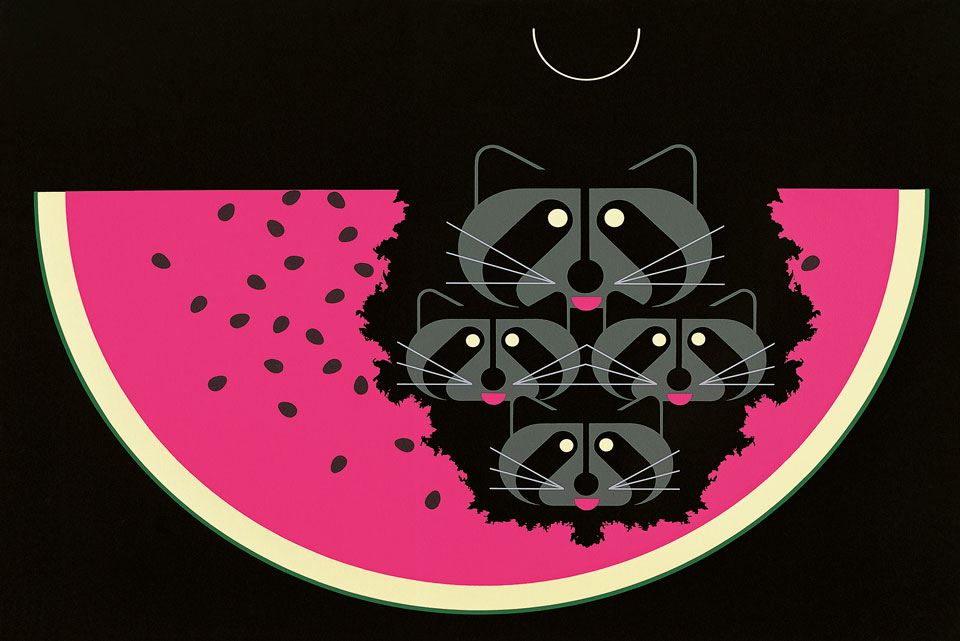 "What is so engaging about Charley Harper's illustrations is that they capture not only the physical attributes of the creatures, but their personalities, too," says the book's publisher, Zoe Burke. "I've never seen anyone come close to what he has done. He is a true original."
Born in 1922 in Frenchton, West Virginia, Harper began honing his artistic skills during his late teens when he enrolled in classes at West Virginia Wesleyan College and spent afternoons copying images from wall calendars his instructor used as models. When Harper's teacher suggested he transfer to the Art Academy of Cincinnati for advanced instruction, her student didn't think twice about heading 300 miles west.
"Dad once said, 'Where I come from, the only time people mention art is when they call out a guy's name,' " Harper says with a chuckle. "But the decision to move to Ohio was a major turning point in his life. Since he was the only son in a family of three children, my father stood to inherit my grandfather's farm and feed store. But he decided to put that life behind him and strike out on his own."
Harper wouldn't be alone for long. On the first day of class, he met Edie McKee, a fellow student who was studying photography and watercolor. Following World War II, the couple married and transformed the basement of Edie's parents' Cincinnati home into an art studio.
"Dad spent countless hours studying the animals he encountered," Harper says. "He often said that if he hadn't become an artist, he would have become a conservationist."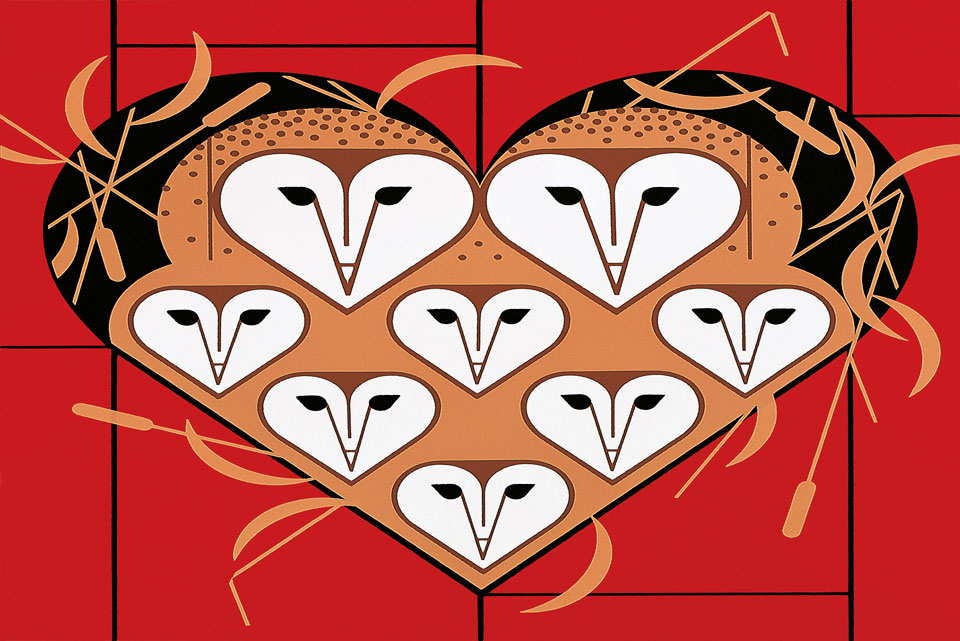 The ads Harper created for clients including Mobil and Sohio caught the attention of the editorial staff at Ford Times, a monthly magazine produced by the Ford Motor Co. to promote seeing the country by car.

An only child, Brett Harper remembers settling into the back seat of his father's Country Squire station wagon as he and his parents set out for wherever his dad's assignments took them: The trio set sail in Maine on a Windjammer cruise, traveled through Tennessee in a covered wagon pulled by mules and traversed the Rocky Mountains on horseback.
"The witty quality of writing my father produced for Ford Times was as great as the quality of artwork," Harper says. "He didn't believe in the Bambi myth. He didn't believe animals were hardwired the same way humans were or that they thought in the same way people do. But he took great delight in concocting stories that were similar to human tales."
Although Harper is reluctant to play favorites among his father's works, he cites "Homebody" as best exemplifying his dad's approach to the wild side of life. The 1972 print depicts a box turtle furtively squirreled away under a pile of autumn leaves. In the caption accompanying the illustration, the artist wrote, "When the meek inherit the earth, the box turtle will surely be king. Introvert of the underbrush, Mr. Milquetoast of the Meadow, his carapace is his castle. … Like a man with a mortgage, though, he can't get his house off his back ... "
Harper explains that "Watermelon Moon," an image his dad created the following year, serves as a nod to the artist's boyhood back home on the farm in West Virginia. It depicts a quartet of satiated raccoons munching on a slice of watermelon under a full moon. "You'd be moonlighting, too, if you had three hungry kids with a delinquent father," the artist quipped. "… Keep a tight lid on when they raccoonoiter your premises unless you want your garbage recycled. And be careful: these backyard burglars will steal your heart. … "
Harper's ardor for the nocturnal is evident in 1985's "Vowlentine." "Put a fancy lace border around these barn owls and you could send them to your sweetie on February 14. 'Be mine!' you could say, 'I love you with all my hearts!' Or when you're ready to pop the question: 'Let's owlope.' And on your anniversary: 'You're still as owlluring as ever.' For Flag Day: 'I pledge owllegiance.' Then there's Cowlumbus Day and Owlection Day. And Christmas! 'Owlleluia.' Oops, almost forgot Howlloween. Maybe we'd better start listing them — owlphabetically."
As Harper looks forward to the reissue of Beguiled by the Wild: The Art of Charley Harper, he voices his hopes for the impact his father's art can still make.
"My dad never tired of sharing the idea that we should be kind to creatures that can't speak for themselves," he says. "I hope we will further that mission. I worry that my nephews will be the last generation to see tigers and elephants. If that happens, clearly the world will be a lot lonelier without them."
For more information about Charley Harper's work, visit charleyharperartstudio.com. For more information about
Beguiled by the Wild: The Art of Charley Harper
, visit pomegranate.com.