Arts
Q&A: Lee Unkrich, Director of Disney/Pixar's 'Coco'
After winning an Oscar for directing "Toy Story 3," the Ohio native returns this month with a new film.
November 2017
BY Barry Goodrich | Artwork courtesy of Disney/Pixar
November 2017
BY Barry Goodrich | Artwork courtesy of Disney/Pixar
On the fateful day Lee Unkrich tossed a plastic garbage bag into a dumpster outside his West Hollywood apartment building, he managed to not only infuriate his wife but unwittingly plant the seed for what was to become one of the biggest movies of all time.

"Laura and I were moving to a new house," recalls Unkrich from his Disney/Pixar office in Emeryville, California. "I didn't know that the bag was full of her childhood stuffed animal collection. She will never let me forget it. That story did not have a happy ending."

But it did serve as a key plotline for the smash hit "Toy Story 3," which brought in more than $1 billion worldwide and earned an Academy Award for best animated feature film for director Unkrich. And while Buzz Lightyear and Jessie met a better fate than that of those stuffed animals, all ended well for the film buff who set out from Chagrin Falls for the University of Southern California in 1985.

"It was wonderful," says the 50-year-old Unkrich of the phenomenal success of "Toy Story 3." "It was exhilarating to see how well that film did. I don't take any of it for granted to this day."

This month, Unkrich returns with a distinctly different project, Disney/Pixar's new animated film, "Coco" (Nov. 22), featuring the voices of Gael Garcia Bernal, Benjamin Bratt and Anthony Gonzalez. Set in Mexico during the Day of the Dead holiday, the film's central character is Miguel, an aspiring young musician who befriends a street-wise skeleton named Hector and learns the importance of remembering loved ones in this life and beyond.

Unkrich talked with us about the new film, growing up in northeast Ohio, the legacy of the "Toy Story" franchise and his obsession with Stanley Kubrick's "The Shining."

The premise of "Coco" is a departure from the "Toy Story" films. What do you want viewers to take away from the new story?
In the "Toy Story" films you have pre-existing characters, but with "Coco" we were literally starting with a blank piece of paper. We're definitely trying to tell a story rooted in Mexican culture but one that is universally relatable. The film acknowledges the existence of death but is really about family. The Day of the Dead is a reunion that spans the divide between the living and the dead. There is something in particular about the way they celebrate it that's really a beautiful notion to me. We embedded ourselves with Mexican families because we wanted to make sure we portrayed the culture as respectfully and accurately as possible. ... We all have loved ones who are not with us anymore. I think of old photo albums and it's sad to think that over time the people in them kind of cease to exist in a way
How did your growing up in northeast Ohio set the stage for your career?
I was involved with the Cleveland Play House Youth Theater. I loved everything having to do with the theater … it was such a great little community of people. I remember fondly seeing how all the sets were built, and I was drawn to that artifice from a young age. I took art classes at Chagrin Falls High School, and there was a time I wanted to go to art school. Then I wanted to be an actor. One thing led to another and I realized that to do what I really wanted to do I had to be in California.

How did you end up working for Pixar?
When you start out, you freelance and typically just go from job to job. I had worked on a couple of TV shows like "Silk Stalkings" and "Renegade" and a couple of TV movies. One day the phone rang and it was Pixar calling. That was the phone call that changed my life.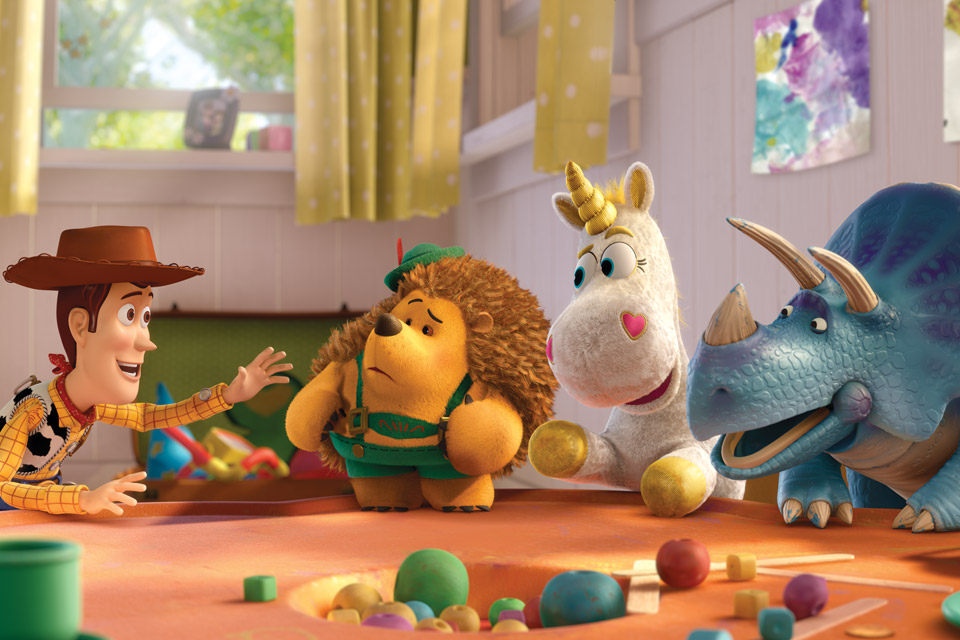 You edited "Toy Story" and co-directed "Toy Story 2," "Monsters, Inc." and "Finding Nemo." What was it like making your solo directorial debut with "Toy Story 3"?
It was the scariest thing I ever did. Can you imagine following two of the most successful films of all time — so successful a lot of people were saying there wouldn't need to be another one? I didn't want to be remembered as the guy who made the crappy "Toy Story" film. I grabbed the reins and surrounded myself with some great people.

"Toy Story 4" is planned for release in 2019. Why does the franchise have such great staying power?
We [at Disney/Pixar] make movies we want to see ourselves. The "Toy Story" films mirror things that were going on in our own lives. They are well-crafted films that tell good stories that tap into deep-seated things that we thought about when we were kids. They are really parables of growing up.

What went through your mind the night you won the Oscar in 2011?
Honestly, all I was thinking about was not forgetting my speech. I just didn't want to screw up. I practiced it again and again and again. I would go out on the trampoline with my 6-year-old son. He's the only one who had heard it before that night. I was happy for my whole crew. It was crazy … and then life goes back to normal. Literally the next day I was at home plunging a toilet.

I learned you are somewhat fanatical in your devotion to Stanley Kubrick's film version of Stephen King's "The Shining" and even created theoverlookhotel.com, a website dedicated to the movie. Why?
I think it's good for people to have at least one obsession [laughs]. I'm working on a book about the making of the film. I first saw it when I was 12 years old and it wormed its way under my skin. I'm an only child and a lot about the story affected me. When I was a kid I always had a vivid imagination and was afraid of a lot of things. "The Shining" spoke to me. It's the film that sparked my interest in making films.

For more information about "Coco," which will be released in theaters Nov. 22, visit movies.disney.com/coco.