Arts
In Detail
The Toledo Museum of Art showcases striking works on paper from its collection.
November 2014 Issue
BY Linda Feagler | Artwork Courtesy of Toledo Museum of Art
November 2014 Issue
BY Linda Feagler | Artwork Courtesy of Toledo Museum of Art
Among the 100 prints, drawings, watercolors, pastels and photographs currently showcased at the Toledo Museum of Art, there is one of which curator Thomas Loeffler is particularly proud.

"This is a treasure," he marvels, gazing at the platinum print of French sculptor Auguste Rodin taken in 1908 by American photographer Gertrude Käsebier. "It came into our collection in 1913. Back then photographs were not considered works of art, but we were collecting them when no one else was.

"Add to that the fact it was taken by a woman at a time when few females were pursuing the medium and, clearly, this makes for one very special photo."

Käsebier's image of Rodin — the celebrated sculptor who created The Thinker — is among the pieces featured in "Looks Good on Paper: Masterworks and Favorites." Loeffler and two Toledo Museum of Art curatorial colleagues selected each item in the exhibition based on artistic significance and universal appeal. The artists featured range from French painter, printer and sculptor Henri Matisse to 1960s American pop artist Roy Lichtenstein. Landscape photographer Ansel Adams is included, as is 18th- and 19th-century Spanish painter and printmaker Francisco de Goya.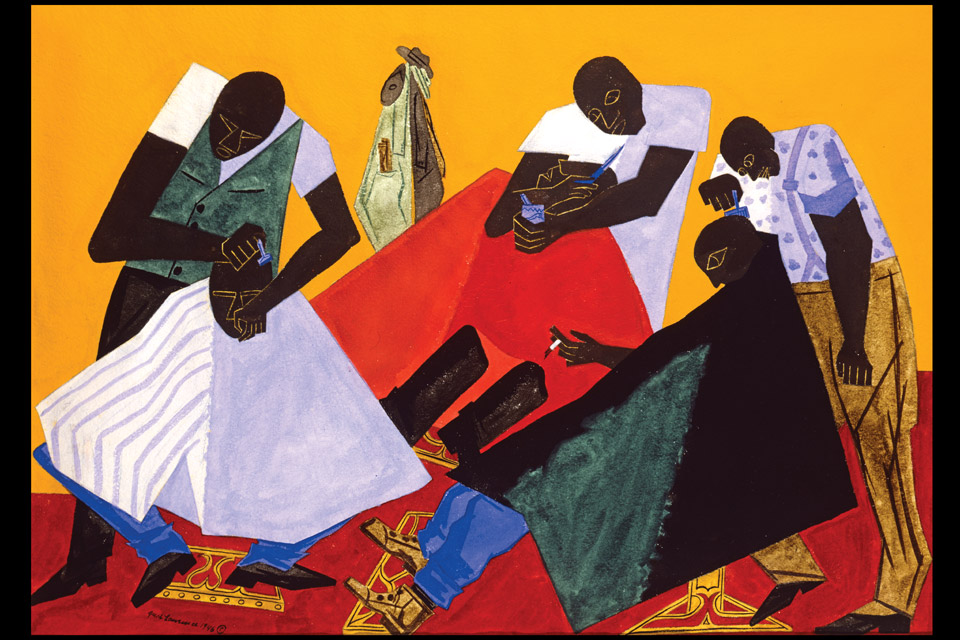 Riveting works, such as Katsushika Hokusai's 19th-century woodblock print "Great Wave at Kanagawa," are part of the exhibition as well. The print forcefully captures nature's unpredictability with its depiction of a crashing sea and tossing boats overshadowing Mount Fuji. Massachusetts watercolorist Charles Demuth's "The Bay, Provincetown," on the other hand, is an expressive take on the interplay of sky and water.

"The goal is to make visitors think about what makes a quality work of art on paper — to address an often overlooked aspect of visual literacy and analyze it from different viewpoints," Loeffler says.

Although many of the artists included are best known for their paintings, Loeffler is quick to add that the prints they produced during their careers are undoubtedly works of art in their own right.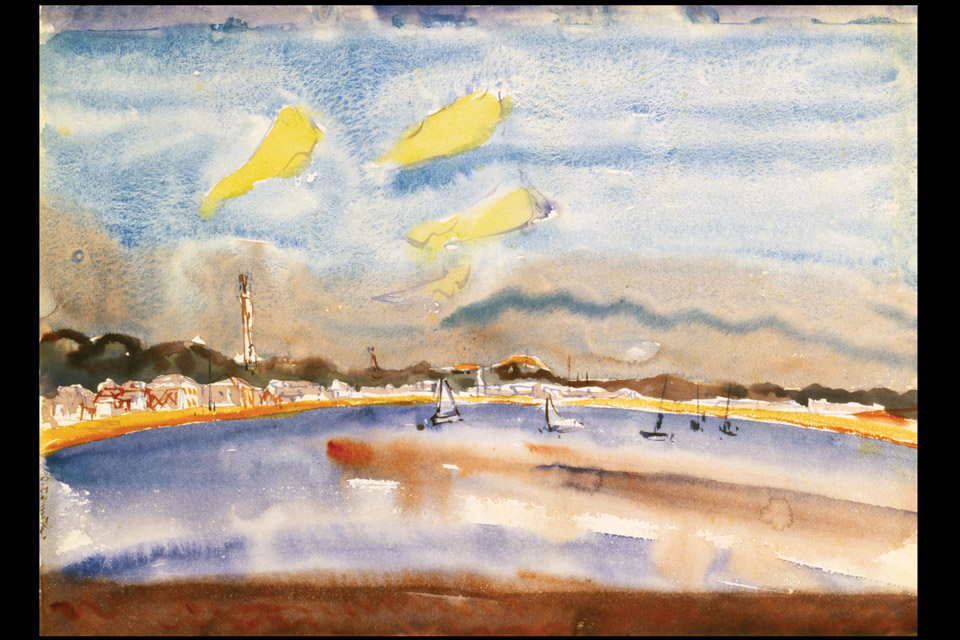 "The technical aspects of these images are unsurpassed," he says. "Visitors will be surprised to see artists who are known for one specific medium presented in new ways."

The curator cites Rembrandt van Rijn's "Christ Crucified Between the Two Thieves: The Three Crosses" as one such work. "In addition to being a master painter, Rembrandt was one of the greatest printmakers of all time," Loeffler explains. "The image in the exhibition is probably the most stellar etching we have in the collection."

During the printing of "The Three Crosses," Rembrandt made continuous changes to his series of five copper etchings, creating varying degrees of mood with each alteration. The print featured in "Looks Good on Paper" is bathed in darkness and becomes a poignant and compelling study of despair.

History depicts Vincent van Gogh as an artist perched on the precipice of madness, but evidence exists that the Dutch painter and illustrator was meticulous while applying himself to his work.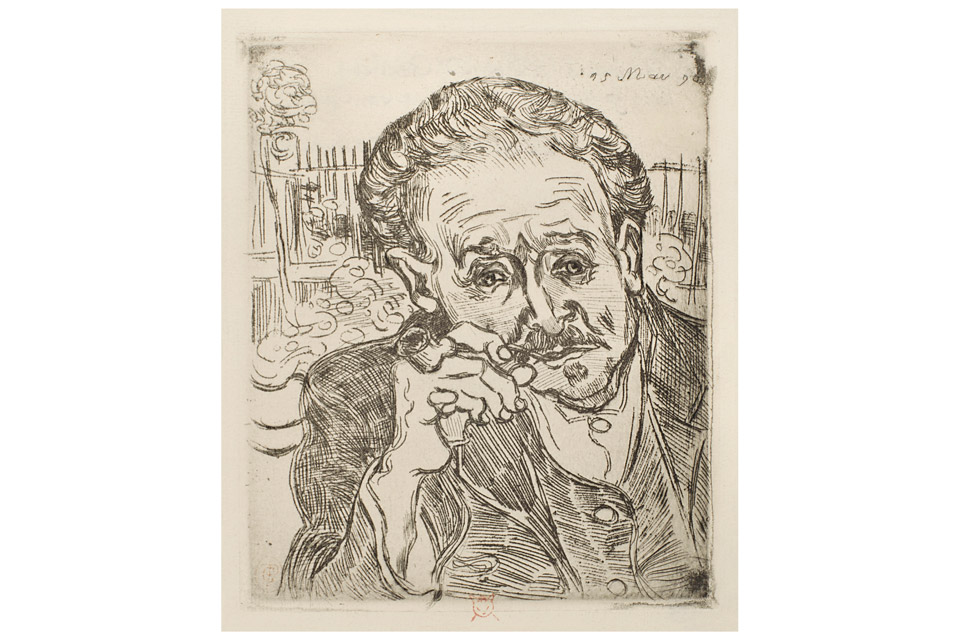 Van Gogh's 1890 "Portrait of a Man with a Pipe" pays homage to his physician, Dr. Paul Gachet. The image is van Gogh's only etching and the artist once wrote to his sister, " '[My] aim was to make modern portraits. … I don't try to do this by means of photographic resemblance but by ... using a means of expression and intensification of character ...' "

In his vibrant 1946 gouache on paper work, "Barber Shop," African-American painter Jacob Lawrence, who grew up in New York City's Harlem neighborhood, opted to celebrate a meeting place that reflected the culture of his times.

"The barbershop has always occupied an essential place for men in African-American society," Loeffler says. "Not simply a place to get a haircut, it is also a magnet for social interaction, a place to discuss issues of the day. 'Barber Shop' is rich in geometric detail, down to the tools of the barber's trade, the metal footrests, the hats and coats hanging on the rack in the background — even the small bright white rectangle used to illustrate a cigarette dangling from a customer's fingers, which anchors the center of the composition."

This month, "Looks Good on Paper: Masterworks and Favorites" will serve as the centerpiece for "The Art of Seeing: From Ordinary to Extraordinary," the annual conference of the International Visual Literacy Association, a nonprofit organization of researchers, educators, designers and artists dedicated to spreading the word about the importance of visual literacy.

"At first glance, [these pieces] seem to lack the oomph, color and power of larger works," Loeffler says. "But it's definitely worth a closer look to see the way the artist utilized color, line and contrast to bring out the impact."

WHEN YOU GO:
Toledo Museum of Art
2445 Monroe St., Toledo 43604
440/255-8000, toledomuseum.org
Hours: Tues.–Wed. 10 a.m.–4 p.m., Thur.–Sat. 10 a.m.–9 p.m., Sun. noon–5 p.m.
Admission: Free