Arts
Garden of Inspiration
The Toledo Museum of Art transports visitors to Paris with art tied to the city's famous public green space.
February 2014 Issue
BY Linda Feagler | Courtesy of Réunion des Musées Nationaux / Art Resource, NY
February 2014 Issue
BY Linda Feagler | Courtesy of Réunion des Musées Nationaux / Art Resource, NY
Heady with the scents of rose bushes and orange trees and flanked by an avenue of horse chestnuts, hedged lawns and fountains, it's easy to see why Paris' Tuileries Garden has always been a muse for artists.

The 64-acre parkland is a widely used public space today, but its history stretches back almost five centuries. Over time, it's served as an inspiration to painters, sculptors and photographers. From Feb. 13 through May 11, the Toledo Museum of Art is bringing a bit of this landmark terrain to northwest Ohio.

Presented in collaboration with France's Louvre Museum, "The Art of the Louvre's Tuileries Garden" features 100 works of art that were either displayed in the park or sparked by its splendor.

"Today, visiting the Tuileries is kind of like going to Central Park in New York," says Dick Putney, consulting curator for the exhibition and professor of art history at the University of Toledo. "But back when it was created in 1564, it was a garden meant exclusively for royalty and the wealthy."

Commissioned by Catherine de Medici, wife of King Henry II of France, the Tuileries (named after the tile-making factories that once dotted the area) was fashioned by architect André Le Nôtre, best known for his design of the park surrounding the Palace of Versailles. The gardens offered tranquil respite, becoming a favorite place for Louis XIV, Marie Antoinette and Napoleon Bonaparte to stroll. The landscape proved particularly irresistible to sculptors. As the Middle Ages came to a close, artists began transforming portions of the Tuileries into a gallery of statues.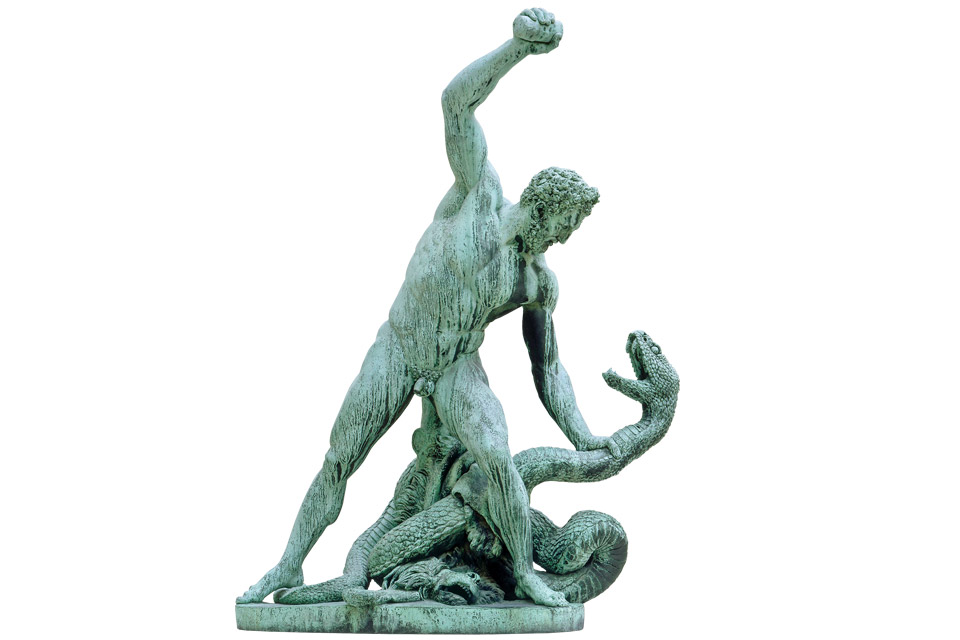 "During the 14th and 15th centuries, the most important sculptors portrayed religious scenes," Putney says. "But by the middle of the 16th century, there was burgeoning interest in classical antiquity and a desire to depict myths written down during the Roman period."

Several sculptures attesting to that fact are part of the Toledo Museum of Art exhibition. "Hamadryade," by Antoine Coysevox, depicts a woodland nymph emerging from an oak tree (as evidenced by the fragment of bark encircling her ankle). François Joseph Bosio's "Hercules Battling Achelous," portrays the mighty Greek hero wrestling with a river god who's taken the form of a serpent.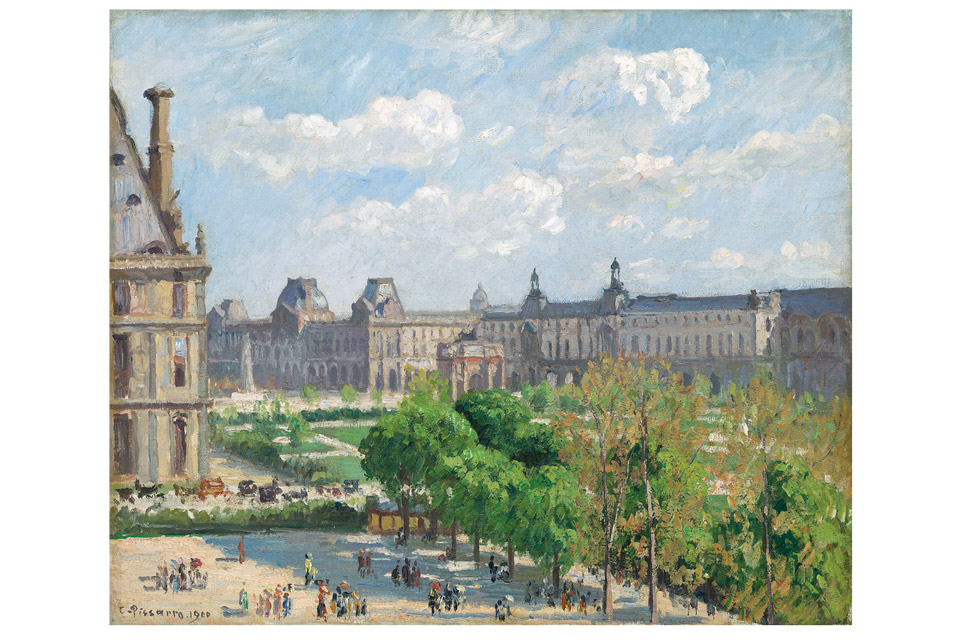 Impressionist painters also flourished amid the stimulating garden environment. Camille Pissarro created "Place du Carrousel, Paris," focusing on sojourners traversing the public square beneath fluffy cumulus clouds. For his 1897 painting, "Tuileries Gardens," Childe Hassam opted to experiment with light and color gradations that caught his eye along the northern boundary of the garden. It's an area that Putney says "looks much the same now as it did then."

It's clear the curator is enthralled by the rich pieces of history that are heading to Toledo."Just to know that Napoleon looked at this piece of art or that Marie Antoinette looked at that piece of art is pretty amazing," he says. "I love that feeling."

WHEN YOU GO
Toledo Museum of Art
2445 Monroe St., Toledo 43604, 419/255-8000, toledomuseum.org
Hours: Tues.–Wed. 10 a.m.–4 p.m., Thur.–Fri. 10 a.m.–9 p.m.,
Sat. 10 a.m.–5 p.m., Sun. noon–5 p.m.
Admission: Adults $8.50, students and seniors $5.50