Arts
'Ansel Adams: A Photographer's Evolution' in Cincinnati
This summer, the Taft Museum of Art showcases a career-spanning collection of Ansel Adams' work.
June 2018
BY Linda Feagler | image courtesy of Collection Center for Creative Photography, University of Arizona, © the Ansel Adams Publishing Rights Trust
June 2018
BY Linda Feagler | image courtesy of Collection Center for Creative Photography, University of Arizona, © the Ansel Adams Publishing Rights Trust
Tamera Muente has hiked California's Yosemite National Park, driven scenic highway U.S 84 through New Mexico and stood at the base of Denali — the highest peak in North America. All are places renowned 20th-century photographer Ansel Adams captured in a body of work that highlights the beauty of our nation's natural spaces and continues to inspire to this day.

"When I've been at these breathtaking places, I've witnessed people like me setting up their tripods and cameras in the precise spot where Adams made his iconic photos in an attempt to re-create the scene he shot," says Muente, associate curator at Cincinnati's Taft Museum of Art. "But when you get your photos home and look at them, you think, These pictures capture what the place looked like, but they don't capture my experience there. When you study an Ansel Adams photo, it's not about what the scene looks like, it's about what the scene feels like."

From June 23 through Sept. 16, Cincinnati's Taft Museum of Art presents "Ansel Adams: A Photographer's Evolution," a retrospective showcasing the black-and-white images that have become indelibly linked with the American wilderness. Spanning 52 works, the exhibition traces the evolution of Adams' magnificent style, beginning with rare early scenes from the 1920s and progressing to later prints he made shortly before his death in 1984 at age 82.

"His photos of the national parks are so heroic, they shout 'America the Beautiful,' " says Andrea G. Stillman, author of Looking at Ansel Adams: The Photographs and the Man. "They make such a statement about patriotism and love of America."

Stillman, who was Adams' personal assistant from 1974 until 1980, recalls that her former boss's passion for the outdoors and his desire to protect America's wilderness was a driving force in his life.

"Ansel would write at least one letter every day to a member of Congress, the editor of a major newspaper or the President of the United States encouraging protection of the environment. It was profoundly important to him," she says.

An only child born in San Francisco in 1902, Adams taught himself to play the piano and had aspirations of becoming a concert pianist. But a trip to Yosemite National Park with his parents in 1916 — Kodak No. 1 Box Brownie camera in hand — changed that focus. In Ansel Adams: An Autobiography, published posthumously in 1985, the photographer lauds the permanent bond he forged with nature.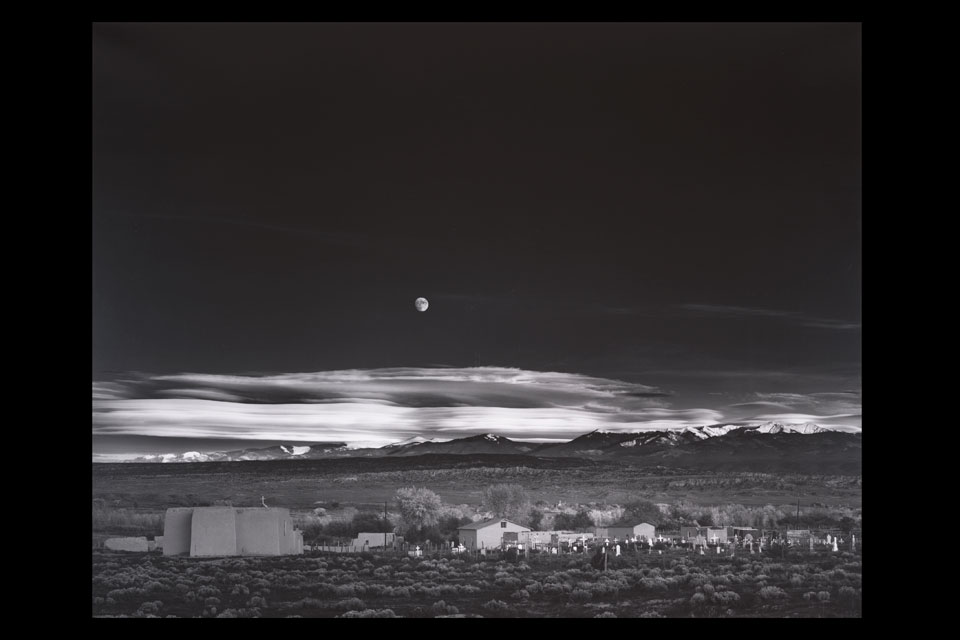 "How different my life would have been if it were not for the early hikes in the Sierra — if I had not experienced that memorable first trip to Yosemite — if I had not been raised by the ocean — if, if, if! Everything I have done or felt has been in some way influenced by the impact of the Natural Scene," the photographer wrote. "… And always that cool dawn wind that I believe to be the prime benediction of the Sierra. These qualities to which I still deeply respond were distilled into my pictures over the decades. I knew my destiny when I first experienced Yosemite."

Although photography is now a celebrated form of artistic expression, it was once considered scientific experimentation. To gain acceptance as an artist, Adams infused his early work with romantic touches reminiscent of the popular charcoal drawings of the day, a technique that's evident in 1925's "El Capitan, Yosemite Valley."

"Unlike Adams' later photographs, this one is more traditional in its composition," Muente says. "It has a soft focus with blurred lines and edges. The reflection of the trees in the river makes it look like a 19th-century landscape painting."
By 1932, Adams had become friends with Edward Weston, a pioneer in black-and-white photography characterized by sharp focus and rich detail, and the duo, along with five other photographers, founded Group f/64. Named after the small aperture setting on a large-format camera, which allows for a great depth of field, the organization promoted an aesthetic based on precisely exposed images of natural forms and found objects.

"Ansel felt that taking a great photograph was only half of the process," Stillman says. "The other half of his talent occurred in the darkroom. He was a master printer and through dodging and burning could make any print sing."

Muente marvels at "Moonrise, Hernandez, New Mexico." The 1941 print depicts the moon rising in a black sky above a collection of modest dwellings that include a church and a cross-filled graveyard with snow-covered mountains in the background. Adams captured the image just as the remaining seconds of sunset bathed the scene.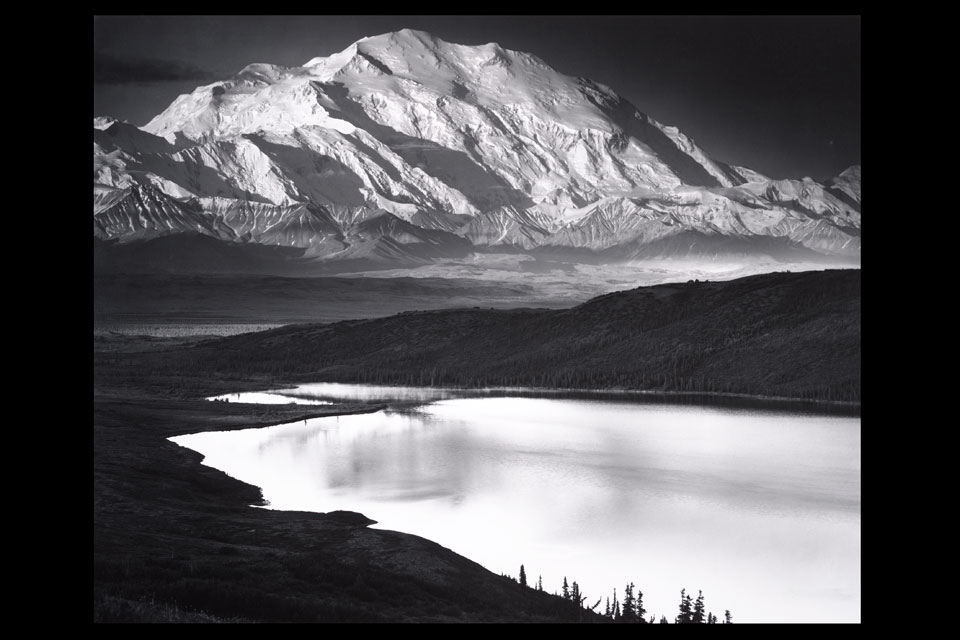 "He was a genius in really getting across that initial dramatic experience when the light hit those crosses," she says. "Adams had what amounted to a split second to take that photograph."

The play of light and shadow also dominates "Denali and Wonder Lake, Denali National Park, Alaska."

"I made what I visualized as an inevitable image," Adams wrote in his autobiography. "The scale of this great mountain is hard to believe — the camera and I were 30 miles from [the base]."

The 1947 photograph showcases a 1:30 a.m. sunrise illuminating the mountain in a glow that stands in sharp contrast to the dark edges of the shoreline.

"For me, these photographs remind me of the way I feel when I visit America's wild places — of being so small and insignificant compared to the forces of nature," Muente says. "It's a very powerful emotion."

Taft Museum of Art
316 Pike St., Cincinnati 45202, 513/241-0343, taftmuseum.org
Hours: Wed.–Fri. 11 a.m.–4 p.m., Sat.–Sun. 11 a.m.–5 p.m.
Admission: Adults $10 in advance, $12 at the door; seniors $8 in advance, $10 at the door; children 18 and under free; Sunday free for all