Travel
What To Do in Ohio: Sept. 21-27
From scenic trains rides to a riverfront park, here's what to do this week in Ohio.
Sept./Oct. 2020
BY Hallie Rybka | Photo courtesy of Hocking Valley Scenic Railway
Sept./Oct. 2020
BY Hallie Rybka | Photo courtesy of Hocking Valley Scenic Railway
Hop on the Hocking Valley Scenic Railway
: Soak in the views of Ohio's changing seasons aboard the Hocking Valley Scenic Railway. The train chugs along a portion of a 145-year-old route that once linked southern Ohio with Lake Erie. The Fall Foliage Trains kick off Oct. 1, so you can enjoy autumn's splendor from a unique perspective.
hvsry.org
Salute our Veterans
: "We The People: Portraits of Veterans in America" opened at the National Veterans Memorial and Museum in Columbus on Sept. 18. The national traveling exhibition showcases artist Mary Whyte's watercolor painting series of military veterans reintegrating into society and the workforce after their military service. The 50 portraits, one from each state, honors the men and women who've served for our country.
nationalvmm.org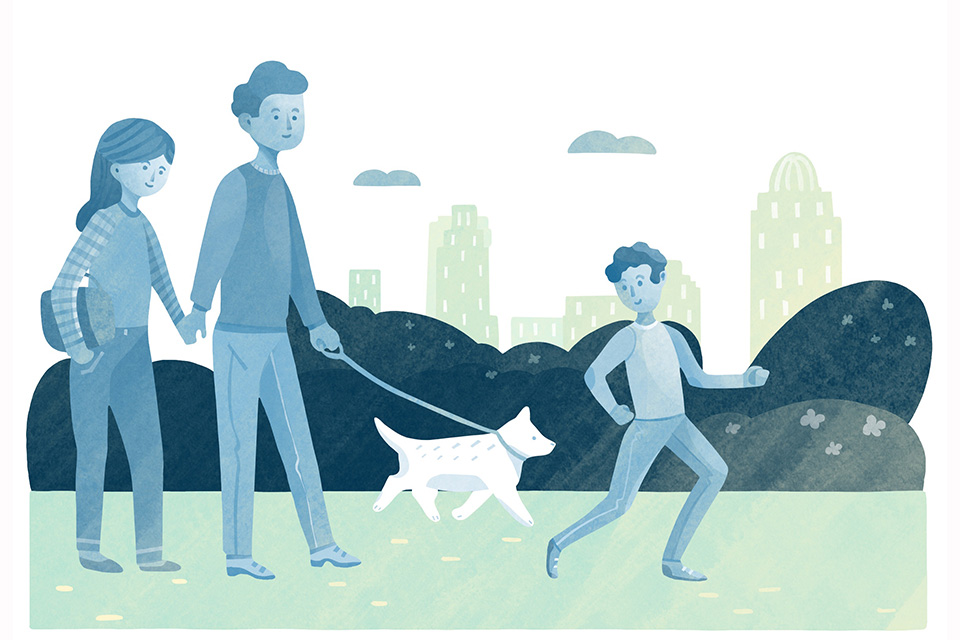 Stroll Along the Ohio River
: Cincinnati's tiered, 45-acre Smale Riverfront Park offers pathways and public art that draw visitors to the base of The Banks neighborhood along the Ohio River. Reaching from Great American Ball Park to Paul Brown Stadium, the Queen City park is a beautiful place to spend an afternoon, whether you walk, enjoy a picnic or relax on the porch swings.
cincinnatiparks.com
Shift Your Art Focus in Toledo
: A celebration of historical and contemporary art made by Indigenous people around the world, "Expanded Views II: Native American Art in Focus" seeks to expand viewers' perceptions of American art. A collection of Navajo textiles is highlighted, as well as woven baskets, beaded bags and pottery. The works on display are part of a selection assembled by the Toledo Museum of Art over the past five years in an effort to represent cultures and traditions that are often excluded from the main collections found at museums.
toledomuseum.org