Travel
What To Do in Ohio: June 8-14
Here's how to make the most of the days and nights of summer this week, from stargazing to canoeing down the Hocking River.
May 2020
BY Hallie Rybka | Photo by P. Sisto Images
May 2020
BY Hallie Rybka | Photo by P. Sisto Images
Reach for the stars at Observatory Park
: Tucked away in Geauga County, the 1,100-acre spot is the only dark-sky park in Ohio heralded by the International Dark Sky Association as an exceptional place to stargaze. Visitors can stroll six trails featuring interactive pods about weather and the solar system. (While trails are open, some buildings may remain closed at this time.)
geaugaparkdistrict.org
Take a Canoe Trip in the Hocking Hills
: Splish, splash your way down a scenic and secluded stretch of the Hocking River. Hocking Hills Adventures offers river trips by canoe, kayak, raft and tube that can last from two hours to a full day. Paddlers have the chance to see remnants of the old Hocking Canal as well as the natural Rockbridge, just a two-minute walk from the riverbank.
hockinghillscanoeing.com
See Sculptures in the Park at Pyramid Hill
: Around every bend in the road at Pyramid Hill Sculpture Park & Museum in Hamilton lies another large-scale piece of art — more than 80 of them in all. Explore the 300-plus acres behind the wheel of an "Art Cart" (if available) or on foot, and enjoy the sculptures installed throughout the park.
pyramidhill.org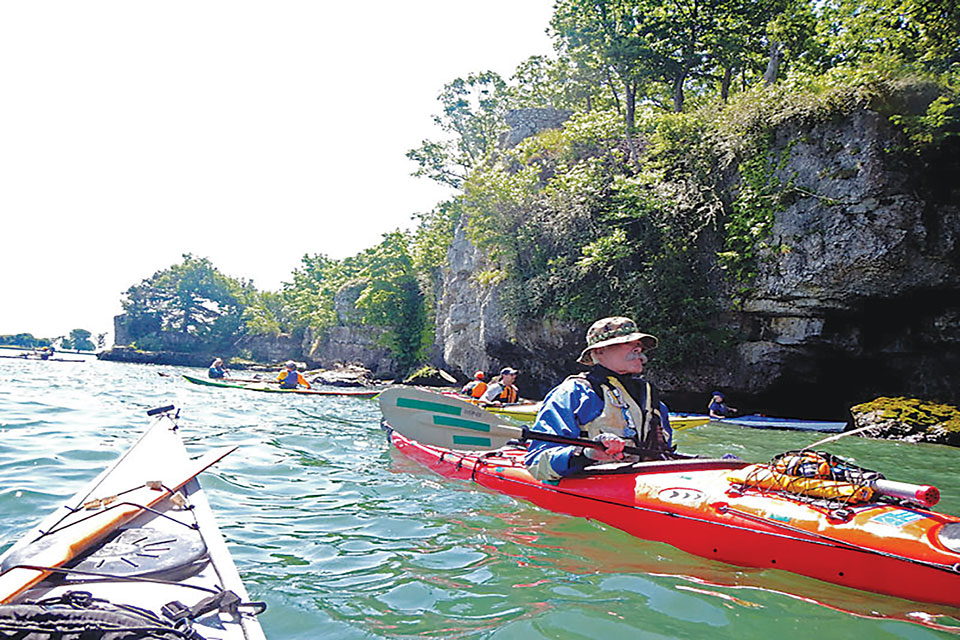 Kayak the Lake Erie Islands
: Get offshore and paddle around the Lake Erie islands from a new perspective. Kayakers can enjoy plentiful island-to-island routes and unique water-exclusive views of things you can't see from land.
Read more
Explore Public Art in Columbus
: The Short North Arts District is home to art galleries, great local shopping and a variety of dining options. It's also the site of iconic permanent murals and colorful arches. Now, two new public art projects featuring works by more than 12 artists are being installed: "Wall Alley Portal" and "One World: 2020 Short North Mural Series." Watch as these works come to life, and check back for a public artist talk planned for fall.
shortnorth.org