Travel
What to Do in Ohio: Aug. 17-23
From exploring Ohio's own underground caverns to an epic yard sale that requires a road trip, here's what to do this week across the state.
May 2020
BY Hallie Rybka | Photo courtesy of Campus Martius Museum
May 2020
BY Hallie Rybka | Photo courtesy of Campus Martius Museum
Journey into Ohio's Past
: As the Ordinance of 1787 opened a vast wilderness west of the Ohio River for settlement, a stoic group of pioneers made their way to Ohio, ready to bring civilization as they knew it to the uncharted terrain. Marietta became the first permanent settlement in the Northwest Territory, and Campus Martius Museum explores these early days with its exhibition "Celebrating the Pioneers," on display through Dec. 1.
Read More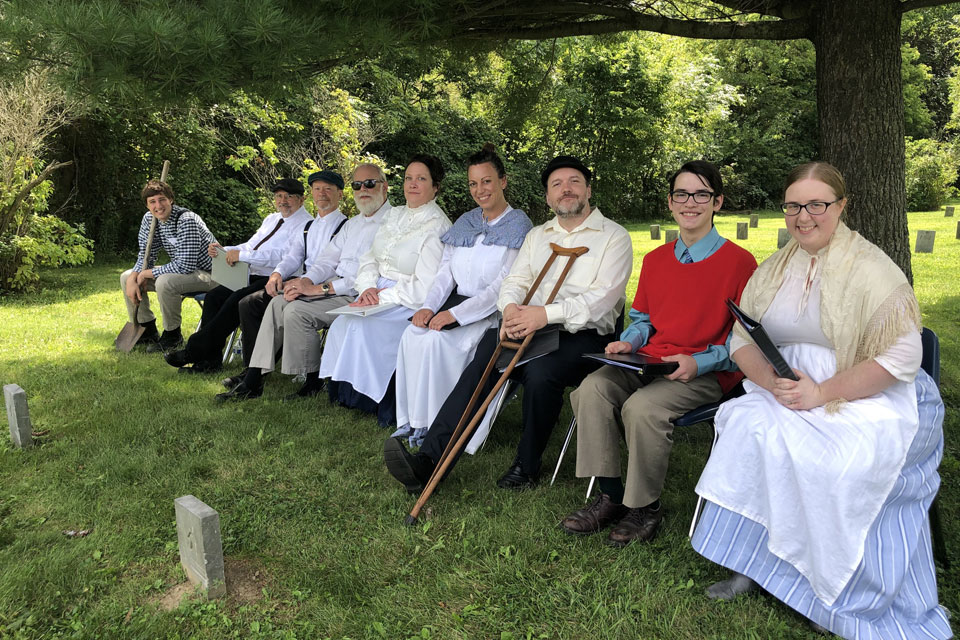 Celebrate the Bicentennial in Wood County
: Each year, the Wood County Museum gathers to remember Bowling Green's early residents with an interpretive performance during the annual Wood County Living History Day. On Sunday, Aug. 23, honor the bicentennial year and discover notable locals from days gone by, including Harriet Covert Battles, president of the first Wood County Women's Suffrage Club. Plus, enjoy music by local dulcimer group A Joyful Noise.
woodcountyhistory.org
Take a Yard Sale Road Trip
: Cutting through six states, including straight across Ohio, the 17th anniversary of the National Road Yard Sale Festival offers 800 miles of treasure hunting. Along U.S. Route 40, you'll find antiques, furniture and collectibles, but it's also a chance to visit the National Road's historic sites and explore the region.
Aug. 19-23, facebook.com/nationalroadyardsaleUS40
Discover the Ohio Caverns
: On Aug. 17, 1897, a farmhand stumbled upon a sinkhole in a field on Abraham William Reams' property. Celebrate Discovery Day of the Ohio Caverns with a discounted rate on Aug. 17 — but these fascinating underground caverns, filled with cream-white stalactites and stalagmites and colorful walls, are available to tour year-round.
Read More
Rejuvenate Your Garden
: Get your garden in top shape all season long with a little help from the Toledo Zoo & Aquarium. During its summer series of garden tours and events, including Flowering Perennial Care (Aug. 18) and Discovering Native Plants (Sept. 22), join a zoo horticulturist to learn about gardening topics, growing tips and more, so you can enjoy a splash of color and texture from thaw to frost.
toledozoo.org/gardens