< Back To Events Search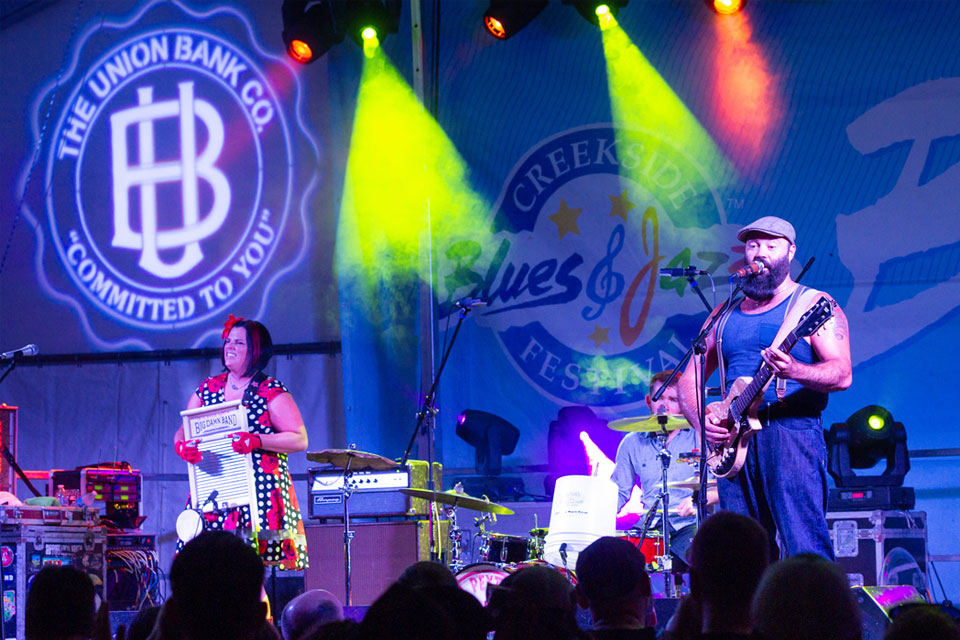 June 14, 2019—June 16, 2019
Creekside Blues & Jazz Festival
Gahanna
The 21st Annual Creekside Blues & Jazz Festival features five stages offering more than 90 hours of music and dozens of entertainers. Enjoy food and drink vendors, cocktail tastings and more.
Creekside District
117 Mill St., Gahanna, OH 43230 www.creeksidebluesandjazz.com 614/418-9114
Admission: Adults Fri.-Sat. $10, Sun. $7, children 4-11 $5, under 4 and military members free. Free on Sunday 11:30 a.m.-12:30 p.m. with donation of one travel-size toiletry item per person for Gahanna Neighborhood Bridges.
Hours: Fri. 5-11 p.m., Sat. 11 a.m.-11 p.m., Sun. noon-6 p.m.